Situated in the Mozambican province of Inhambane, Vilanculos is a laidback town featuring some lovely beaches lapped by crystal-clear turquoise waters. It is stocked with all the amenities needed for a fantastic seaside holiday. This bustling coastal town has its own international airport and serves as a great base for exploring the idyllic islands of the Bazaruto Archipelago. The town itself offers good diving, a wide range of accommodation choices and a lively nightlife.
Visitors can jump on a traditional dhow boat and venture to the pristine Bazaruto Archipelago, browse for fresh produce and locally-made souvenirs in the bustling market in the centre of town, and spend the day soaking up the sun on an array of idyllic beaches. Other popular activities include: horse riding, game fishing, kitesurfing, scuba diving, snorkelling and sailing.
Resting in the warm Indian Ocean just off the coast of Vilanculos in Mozambique, the Bazaruto Archipelago forms part of a protected marine park and consists of five idyllic islands: Bazaruto, Benguerra, Magaruque, Santa Carolina and Bangue. These small, sandy and exquisitely beautiful islands feature some of Africa's best beaches as well as a number of large dunes and freshwater lakes, providing an ideal nesting habitat for black-winged flamingos.
Just offshore visitors can explore a kaleidoscope of colourful corals teeming with an array of exotic marine life including manta rays, whale sharks, dolphins, turtles and dugongs. The islands boast several private luxury lodges, many of which provide excellent opportunities for water-based activities including scuba diving, snorkelling, deep-sea fishing and sailing.
Mahe is the largest of the Seychelles islands and encompasses the country's international airport as well as its capital, the surprisingly quiet and peaceful town of Victoria, home to roughly a third of the national population, as well as many good restaurants and entertainment venues.
Mahe has a mountainous interior characterized by dense tropical forests and stony outcrops, while its coast is blessed with some 75-odd beautiful beaches. The best known of these is the idyllic, white-sand Beau Vallon, fringed by deep bays that offer excellent swimming, snorkeling and scuba diving.
Dotting the Indian Ocean, Praslin Island is the second largest of the Seychelles' islands and boasts a tranquil, laidback atmosphere. Stretching for almost 40 square kilometres, the island landscape features lush tropical jungle, fringed by pristine world-famous beaches lapped by crystal-clear turquoise waters. According to local legend, the island served as a pirate hideout throughout the 18th century, and today it is a popular resort holiday destination.
Praslin is home to the UNESCO World Heritage Site, the Vallee de Mai Nature Reserve with its groves of ancient coco de mer palms which produce the largest seeds in the plant kingdom. Popular activities include: turtle and tortoise spotting, snorkeling, diving and boating.
4 nights at Santorini Vilanculos
4 nights at Anantara Bazaruto
5 nights Banyan Tree Mahe
5 nights Coco De Mer Praslin
Africa Pride would like to say thanks to our guests and friends for sharing their photographs with us.
Africa Pride
Established in 1996 by Edurne Martinez-Garcia, Africa Pride is one of the few safari consultants and travel makers specialising in the Spanish market.
Address: PO Box 989, Maun, Botswana
Mobile & WhatsApp: +267 7215 1808
Email: edurne@africapridebotswana.com
Business Hours: 8am-5pm Monday-Friday
We've got you covered with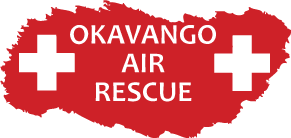 Photos by Guy Symons
Presentations and photos by Wetu
Spanish, French & English spoken
Africa Pride Proprietary Limited is a registered Botswana Company number BW00001391507
Directors Edurne Martinez & Guy Symons