Resting on the southern banks of the Zambezi River at the western end of the eponymous falls, this popular tourist town is compact enough to walk around and makes an ideal base for travellers exploring the seventh wonder of the world, the unfathomably vast Victoria Falls. About two-thirds of the falls can be viewed from the Zimbabwean side and, while the falls are undoubtedly the star attraction, the area provides both adventure seekers and sightseers with plenty of opportunities to warrant a longer stay.
Popular activities include scenic flights over the falls in helicopters or microlights, bungee jumping off the Victoria Falls Bridge, white-water rafting (seasonal), and day trips to Chobe National Park. The town itself offers some excellent accommodation and restaurant options as well as an eclectic variety of African curios and authentic art sold by friendly Zimbabwean locals who are wonderfully welcoming and eager to help you enjoy your stay.
Edi I need photos of Vic Falls please.
Resting at the confluence of the Indian and Atlantic oceans, sandwiched between the slopes of the iconic Table Mountain and the glistening sapphire waters of Table Bay, the exceptionally scenic city of Cape Town is in a class of its own. Some cities boast rich culture, vibrant nightlife, a cosmopolitan atmosphere and extraordinary architecture, while others boast breathtaking landscapes and extraordinary natural wonders.
Cape Town is lucky enough to be blessed with all of these attractions and so much more. With its bustling harbour, world-class beaches, top-notch vineyards, and its mountainous surroundings brimming with diverse flora and fauna, Cape Town consistently captivates the hearts of all who visit.
Edi I need photos of Cape Town please.
Edi, I still need the first photo of the various Wetu itineraries please.
3 nights at Victoria Falls Hotel
3 nights at Lokuthula Lodges
Africa Pride would like to say thanks to our guests and friends for sharing their photographs with us.
Africa Pride
Established in 1996 by Edurne Martinez-Garcia, Africa Pride is one of the few safari consultants and travel makers specialising in the Spanish market.
Address: PO Box 989, Maun, Botswana
Mobile & WhatsApp: +267 7215 1808
Email: edurne@africapridebotswana.com
Business Hours: 8am-5pm Monday-Friday
We've got you covered with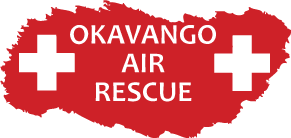 Photos by Guy Symons
Presentations and photos by Wetu
Spanish, French & English spoken
Africa Pride Proprietary Limited is a registered Botswana Company number BW00001391507
Directors Edurne Martinez & Guy Symons